Karma Projects with Swallow Guesthouse and Gekotour:
"I hope by engaging my fellow travellers in the local villages where traditional cultures and compassionate people are found, we have a positive impact on how tourism and modernity affect the ancient kingdoms we visit."

–Geko Treker
Our GOAL is to assist the preservation of community culture and funding by attracting like-minded individuals, small groups, and not-for-profit organizations, families, ESL and adults interested in: SE Asian Culture, Organic, Permaculture, Homeopathic Traditional Medicine, Religion and Spirituality, Community & Environmental Project Development, Arts, Yoga and/or Photography.
Read all about our Responsible Travel Policy
---
Compassionate Artists Donate
West Vancouver residence and businesses donate ART SUPPLIES for Tampaksiring Handicap Village where quadriplegic brothers create a self-sustainable community. Enchanted Bali Arts Tour
---
Women Support Woman Bra Campaign
Collecting women's bras for ceremony and farming attire.
Geko Treker (gekotour.org) will host the Women Supporting Women Tour in October 2015
---
Give-back with ECO Local Tour Guides for Humanitarian Projects
Working with compassionate guides in Indonesia, India, Sri Lanka, Cambodia, Thailand who have passion to assisting challenged community groups and individiuals
---
English and Environmental Education
Book donation 3box by Liz Bailey, English Professor in Canada
Distribution of books to PKP Women's Centre, Helping Hands, Yayasan Widya Guna
Volunteer teaching and school supplies to students in Pesalakan Village
---
Community Waste Management Support to Pesalakan village
Fund Eco-Bali Recycling removal service
Provide gloves and tongs for clean-ups
Provide well-water refills
Teach shop keepers how to make paper bags
---
POP Pesalakan Organic Project
Marketing assistance for sales of organic produce and baked goods
Donate funds yearly to village ceremony
Teach English to farmers
---
Beach Cleanup
Puri Air Resort and Spa, Gili Aire : www.puriairbeach.com
Padangbai Geko Dive : www.gekodivebali.com/
Amed, Bunatan WASTE MANAGEMENT project committee member
---
Pig4Ed
About the Project: Procedure and Costs of Raising a Pig
Breeding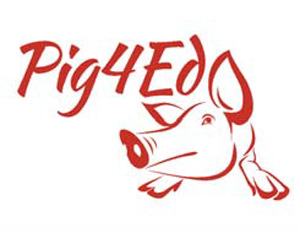 Best not to buy a pig at the market but best to buy a mother pig that has good genes. Some pigs eat their babies. They are not good mothers. It must be a loving motherly pig who will accept human help when piglets are born. You don't want an aggressive female pig. Female pig must have 1416 teats.
Insemination
Best at 1 year (90 kg) optimize time to get pregnant. The natural way is to rent a male. Sometimes the female does not like him. Sometimes fighting and no synergy. We have to find a good male. Not many use this method. Cost 100,000 Insemination 1 x time.
Gestation: 4 months
Pen Management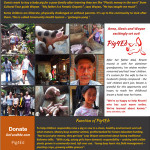 Listen for squeal if mother crush by mistake. Must stay near mother to sleep next to the piglets for 3 nights – ensure the mother cleans mucous and gives milk on demand. Piglets usually 14 piglets are born (sometimes only 4 survive). Must vaccinate all.
Business
The donated pig would be raised and sold at selected time periods according the families needs: Sell the piglets to the market around 2 mths when weaned from the mother pig. Some sold at 3 mths 50kg in weight. The female will breed till she is 5 yrs and then she will sold. Adult pig 33,000 per kilo purchase price.
Costs
1 million for female pig around 50 kg and about 4 mths old
Pig food is around 150,000 x 12mth 1.8 mill
1 or 2 attempts at insemination @ 100, 000
Total: 3 million per pig includes the food for 1 year. Approx. $250USD