Geko Workshop Facilitator
Wanya F. Kruyer Bloemgarten, MA
Netherlands / Bali / Myanmar
Workshop: History, Architecture, Women's Studies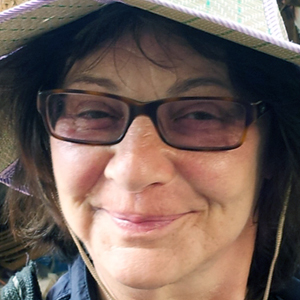 University of Amsterdam social sciences and anthropology. Travels annually to South East Asia, with emphasis on meeting common people off the beaten tourist track.
Special interests
The culture of religion, the social meaning of daily practices. Wanya has accompanied the Ida Pedanda (High Priest) of Gyangar, Bali to remote mountain villages to witness, and photograph day-long ceremonies. In Myanmar she visited monasteries, and local temples.
Contemporary Asian Art, see her blog at contempasianart.blogspot.nl
Another passion Wanya likes to share with you, are innovative make industries like local collectives, based on sustainable products and resources. Wanya supports these industries with her trend track website Salvo Design, and pinterest boards on Eco-energy, and Greening Bali.